With release of Apple's new 64-bit OS "Snow Leopard", we completely convert our software products to 64 bit as one of the first manufacturers.
The CPU-intensive applications for prepress benefit from higher performance and additional storage. d'accord, the software solution for PDF comparison from CSci, will therefore be immediately delivered as a 64-bit version. We offer a free upgrade to all users of 32-bit d'accord in September (please contact ).
The 64-bit version of d'accord runs on Mac OS X "Snow Leopard" and its predecessor "Leopard". The software is available in English and German.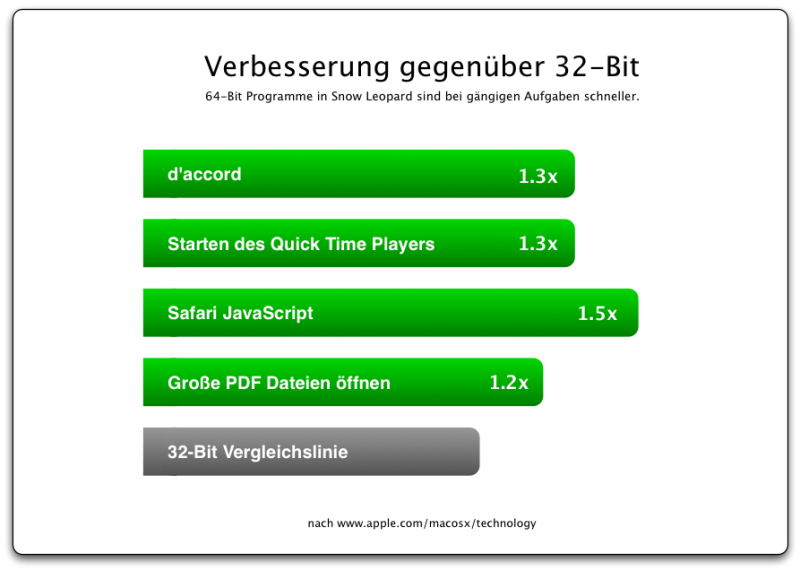 Benchmark 64-bit vs. 32-bit