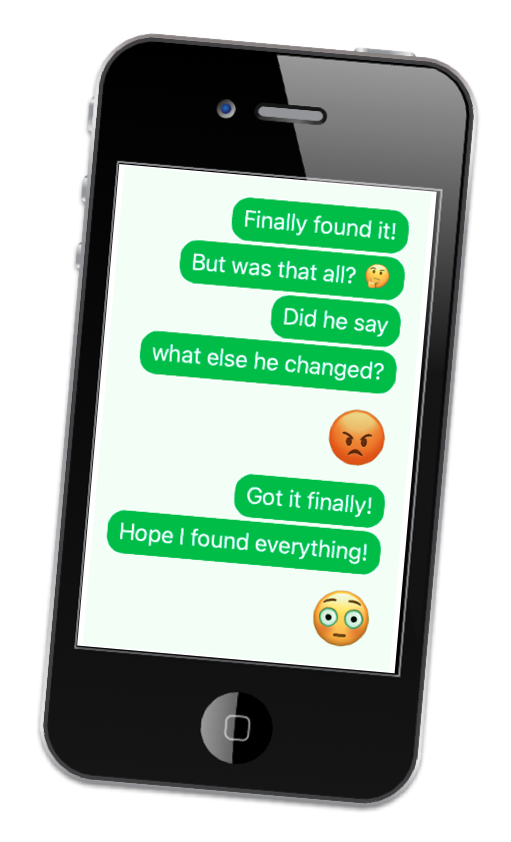 How to find changes instantly instead of searching hard for them.
Do you work with circuit layouts or technical drawings?
Then you know the problem all too well: The use of modern CAD software makes it easy to make changes and revisions, but also automatically brings you many changing versions of your planning documents.
Your plans are later translated into reality and small differences can have a big impact. How can you be sure that you don't miss any mistakes?
Find out how Diff GT helps you to keep track of all versions quickly and safely.
Clear.
The digital PDF comparison Diff GT shows you all the changes between two document versions. Clearly and quickly. You see at a glance where something has changed in your technical drawings or circuit layouts.
Safe and efficient.
With Diff GT you can see all changes within a very short time, even with documents with hundreds of pages. The digital comparison does not miss the smallest difference even on the largest paper format.
Exact.
As a creator of planning documents, you can precisely determine whether all needed changes have been made and that unwanted changes have not occurred in other places. As a recipient of planning documents, you are often already familiar with the previous version, and you will quickly gain an overview of all alterations.
Intuitive.
You can use Diff GT immediately - without long manuals and without special training. The design of Diff GT emphasises on intuitive usability and intelligent methods for efficient and trouble-free working. Diff GT is a modern application - not only with regard to technology, but above all also with regard to its design philosophy.
Comprehensible.
The change marks of Diff GT provide you with an easily comprehensible version history for your technical drawings and circuit layouts. Even if you are already documenting a version history in your system, Diff GT's reports are usually more intuitive. In the graphically prepared reports you will see changes at a glance. And if you do not have an automatic version history, Diff GT is essential for your change management.
How to work with Diff GT.
With Diff GT you can compare two versions of a PDF: The software displays all changes, deletions and additions in text and graphic elements. Simply drag the two PDFs to be compared to the placeholder symbols (1) and start the comparison.
Synchronize PDFs with different page counts.
Diff GT can compare your PDF documents even if the page counts are different. Similar pages are automatically assigned to pairs of pages. A specially designed widget (2) shows you which pages are comparable, inserted or deleted.
Not to be overlooked.
The GUI of Diff GT ensures that you can always see clearly all differences between many document pages or on large-format single pages. The page miniatures (2) show clear highlights with the position and type of the deviations found, so that even the smallest difference can not be overlooked.
Clear highlighting of differences.
The main window of Diff GT (3) shows you precisely the differences in text and graphics elements. Differences are highlighted by markers and classified with a color scheme: deletions (red), additions (blue), changes (purple).
Enlarge differences.
In the zoom widget (4), you have three more detailed views of your documents: The "left" PDF, the "right" PDF and the difference that Diff GT has highlighted as a change. The enlargement follows the mouse - just point your cursor at the top to a deviation or another detail that interests you.
The PDF report documents the results.
If desired, you can also create a proof report in PDF format for the comparison result (5). In the report, both versions are clearly compared and - as on screen - all differences clearly highlighted.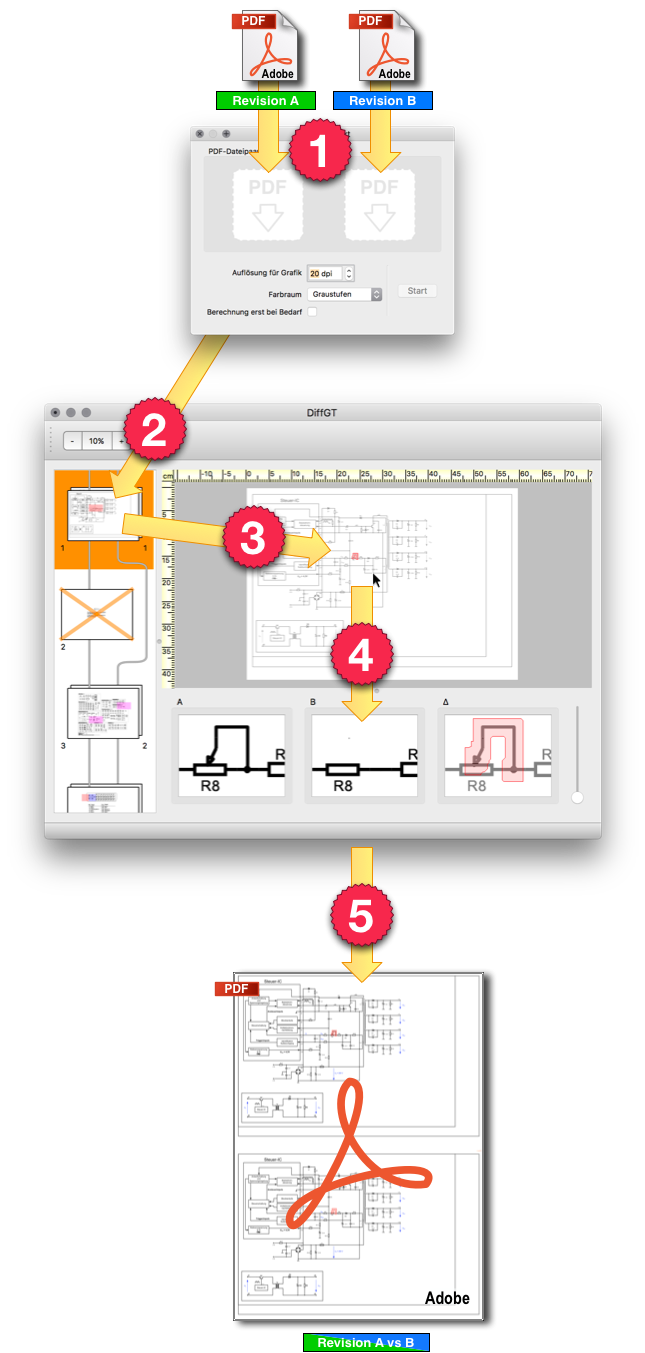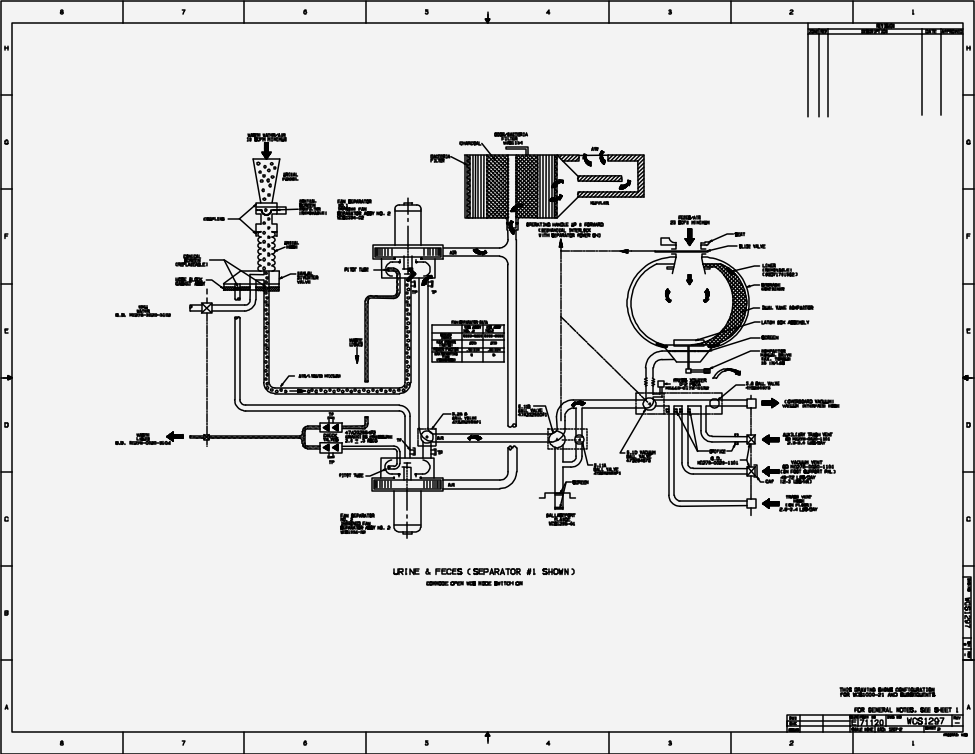 CAD drawings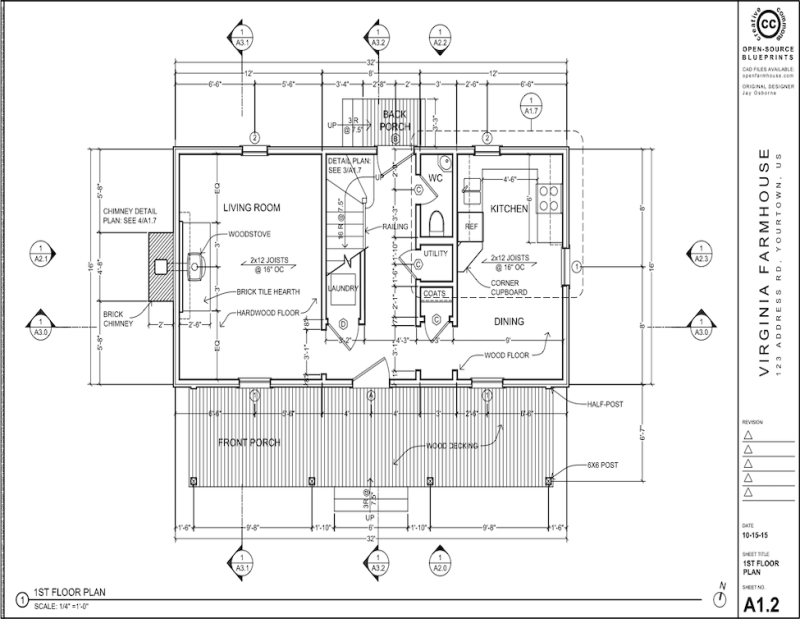 Building plans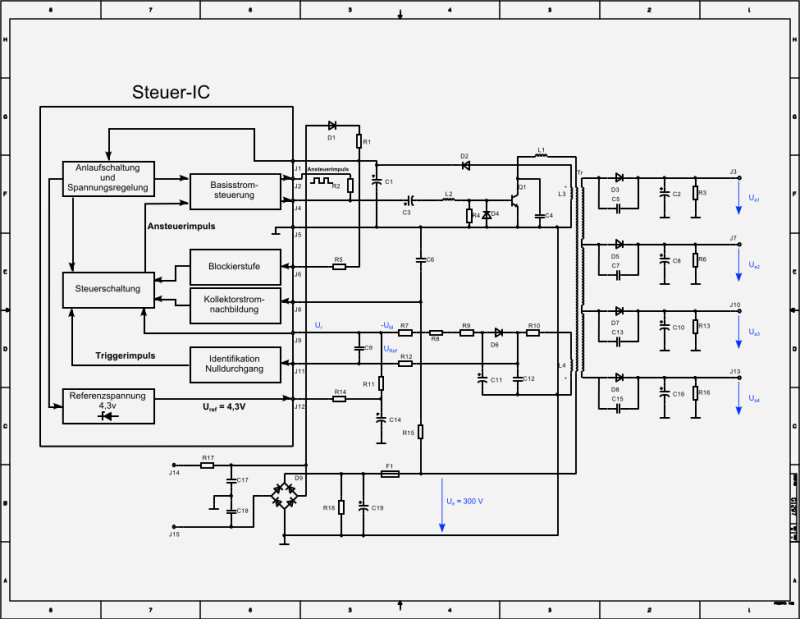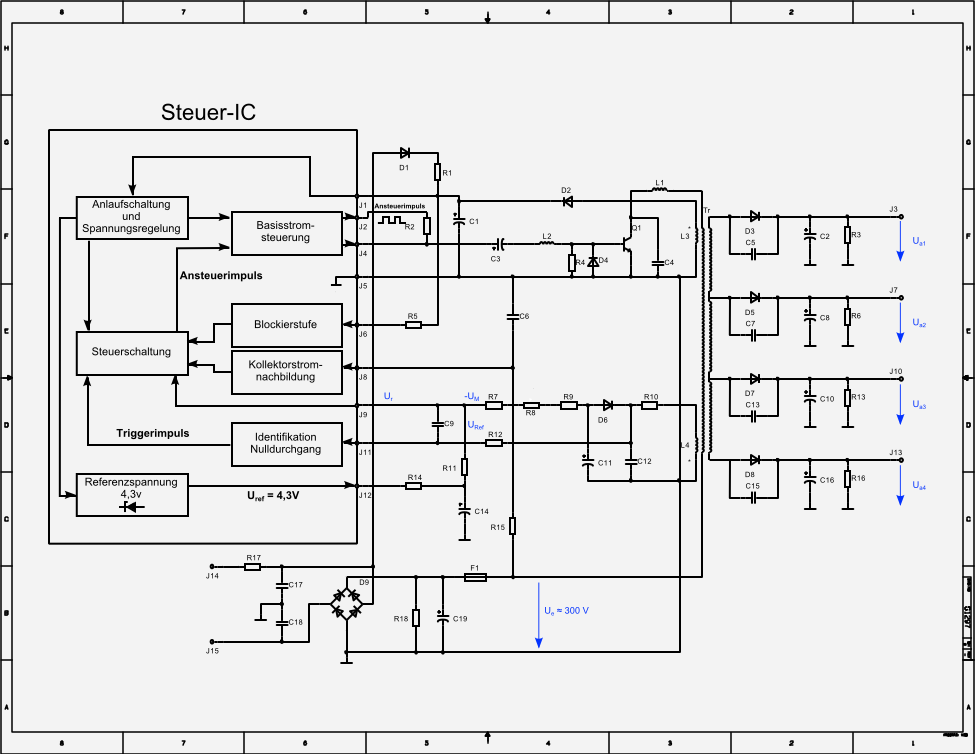 Circuit layouts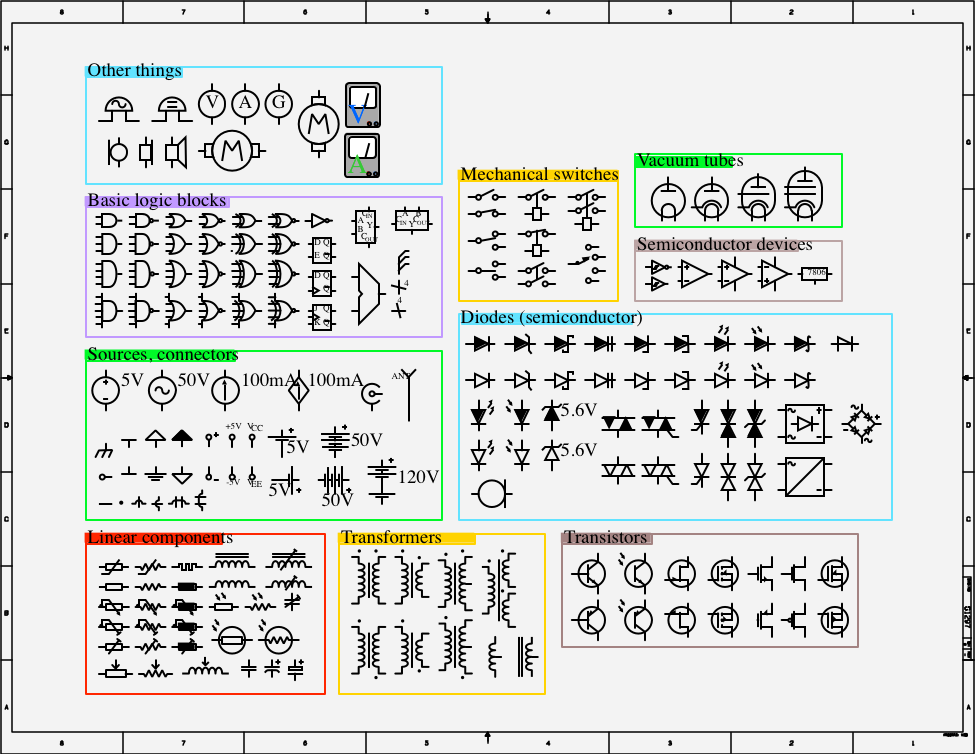 Electronics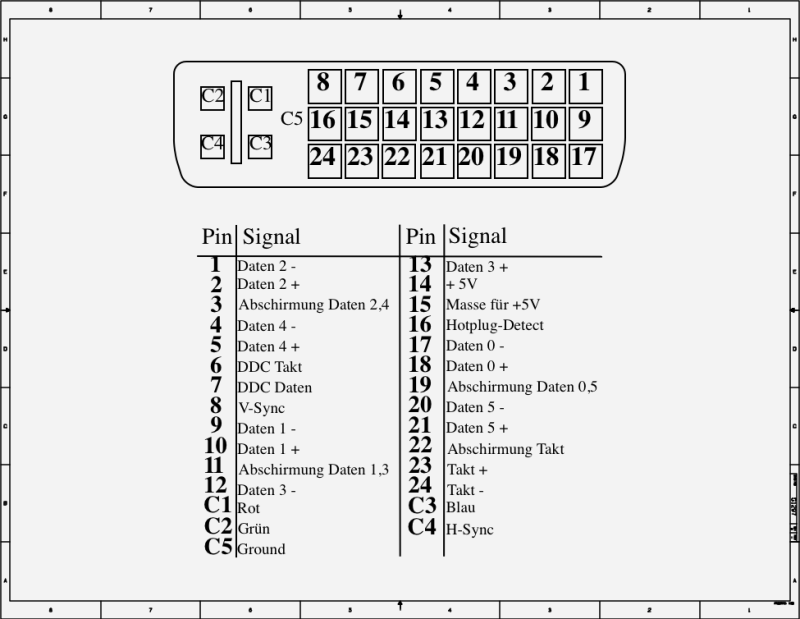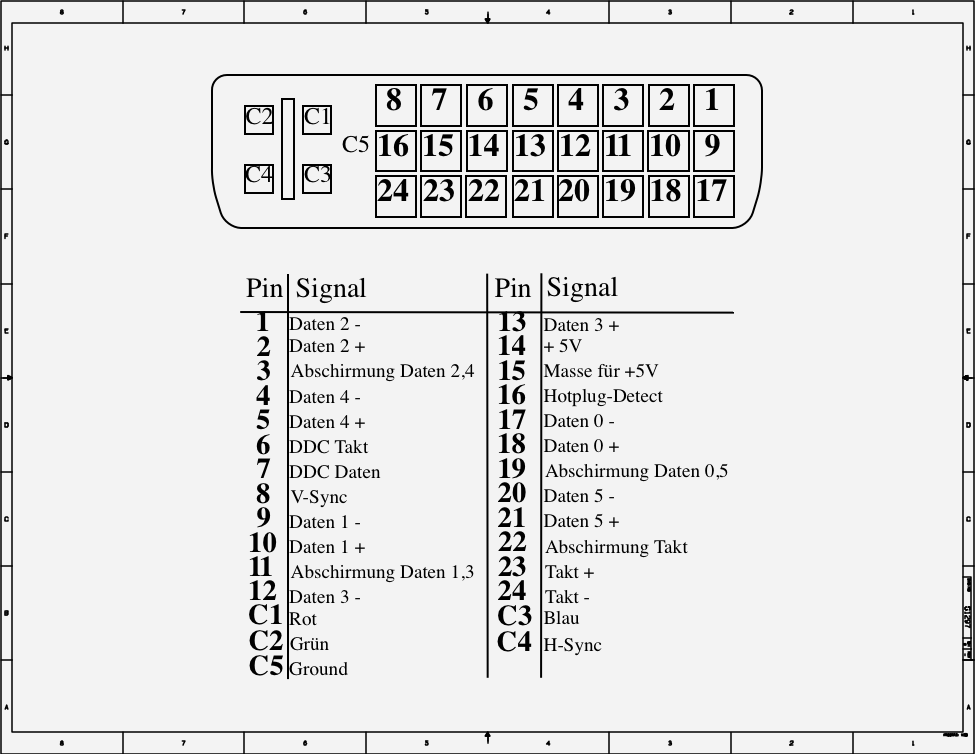 Electrical engineering
Just right for your CAD drawings.
Diff GT is the ideal solution for digital comparison of the following PDF documents:
circuit layouts
technical drawings
building plans
CAD design drawings
From the industries:
construction industry
architecture (CAAD)
timber construction
engineering
urban planning
hydraulic engineering
traffic route engineering
surveying and mapping
product design
wood engineering
mechanical engineering
plant construction
vehicle construction
aircraft construction
mold and tool making
mechanical simulation (FEM)
drive technology
hydraulics
pneumatics
electronics
electrical engineering
shipbuilding
dentistry
jewelery and textile industry
The best of two worlds.
The comparison of circuit diagrams and technical drawings is a special challenge for a digital PDF comparison: Other software solutions are either optimized to compare graphics or to compare text. For your application, however, you need both.
What is a graphical PDF comparison?
In the case of a graphical PDF comparison, the two documents are first transferred to pixel images using a PDF renderer. Then, a digital image comparison takes place. Deviations are highlighted as pixels or groups of pixels. Text and vector drawings are also compared pixel-based as part of the entire image.
Advantages: Even the smallest deviations up to individual pixels can be detected. The comparison includes all visible contents of the PDF (raster images, vector graphics, text).
Disadvantages: Text may not change in content, position or presentation. This means changed line or page breaks, small differences in font kerning, or changed fonts lead to large pixel deviations so that actual deviations are difficult to distinguish from artifacts.
What is a text-based PDF comparison?
In a text-based PDF comparison, the text is first extracted from the documents. Then a digital text comparison takes place. Deviations are displayed as words or letters.
Advantages: The text can be compared for content differences, even if the layout of the text differs greatly in both documents. For example, changed positions, line breaks or different fonts are not a problem for the comparison.
Disadvantages: The comparison only includes text visible for full-text search. Other PDF content such as raster images and vector graphics are not compared. Even text that has been converted into paths, or text from scans is not compared by default.
The special feature of Diff GT: the ingenious combination of graphics and text comparison
Diff GT considers the text content in your PDFs using algorithms for text comparison and the graphic part in your PDFs with algorithms for pixel-accurate image comparison.
This combination gives you all the advantages of both approaches and you bypass the previously inevitable disadvantages. Diff GT can thus achieve perfect comparison results: text is compared very tolerantly to layout changes at the content level, and at the same time all graphical elements are compared with digital precision for visual differences.

Did you already know …
…that the abbreviation GT in Diff GT stands for graphics and text and at the same time in the automotive industry for Gran Turismo: loosely translates to "great ride" with high comfort and sporty engine - two aspects that also fit well with the design goals of Diff GT.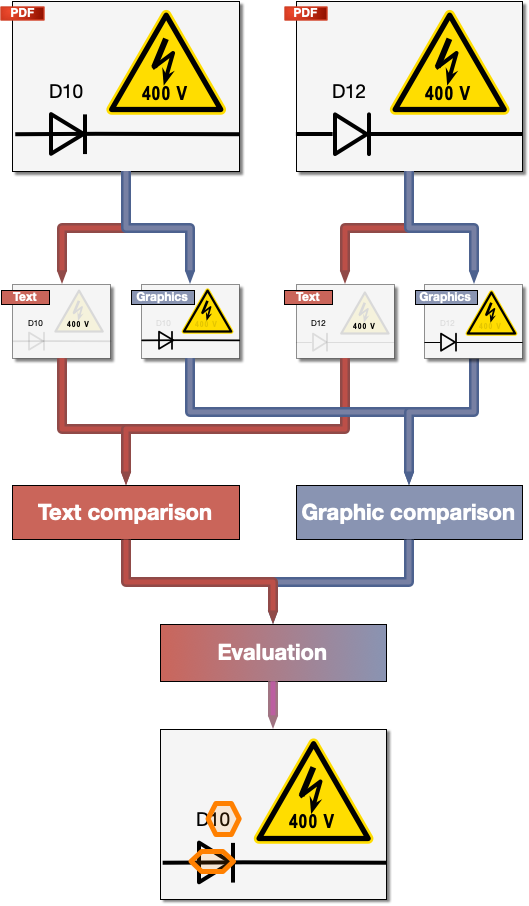 Powerful features.
Diff GT offers powerful functions for comparing circuit layouts and technical drawings.
64-Bit technology.
The software is completely based on modern 64-bit technology to ensure optimum performance and stability with Diff GT. Together with the consistent use of parallel processing you benefit directly from the full computing performance of your multicore CPUs in current computer architectures. Diff GT is available for Windows 64-bit and Mac OS X operating systems.
Proof reports as PDF or XML.
Diff GT documents all results of the PDF comparison in a detailed and clearly comprehensible PDF report. If desired, it is also possible to generate the output in portable XML format for further machine processing.
Diff GT uses the Adobe® PDF Library™.

PDF is a global standard for reliable electronic documents and ISO standard for archiving electronic documents. The Adobe® PDF Library™ ensures a platform-independent, accurate display and reliable and consistent text analysis.
| Diff GT
The new version Diff GT 3.3 is available for download. The latest release of the PDF comparison software for circuit diagrams and technical drawings includes the following changes: …
| Diff GT
The new version Diff GT 3.2 is available for download. The latest release of the PDF comparison software for circuit diagrams and technical drawings includes the following changes: …
| Diff GT
The new version Diff GT 3.1 is available for download. The latest release of the PDF comparison software for circuit diagrams and technical drawings includes the following changes: …
Our 10 insider tips are the condensate from years of work in the field PDF comparison and the feedback from renowned customers in all industries. We are happy to share this secret knowledge with you.