The new version d'accord 3.1 has been released. New features in this version of the graphical PDF comparison solution are among others:
NEW: Improved handling of settings stored in profile files

Profiles can be loaded directly by the menu item File > Profiles > Load/Save
On loading a profile, the settings can be saved as default settings for new projects
Alternatively, profiles can be loaded by double-clicking a profile file (new suffix *.daccord-settings). Profiles loaded with a double-click are automatically saved as default settings for new projects.

NEW: Settings dialog has a tool menu (gear button) with functions Load default, Save as default, and Load factory settings.
NEW: Menu item Help > Manual (HTML) / Manual (PDF). German version only, English version coming soon.
NEW: Versioning scheme simplified, e.g. 3.1.0, 3.1.1, 3.1.2 etc.
NEW: Dialog About contains additional program information. The shown program location is useful when the program was started by double-clicking a profile or project icon.
Fix: Short report highlights non-matching PDF A or PDF B, resp.
Fix: Sorting of the toolwindow Differences by column Category
Fix for batch processing: Saving of reports and project as far as possible for error conditions with negative return codes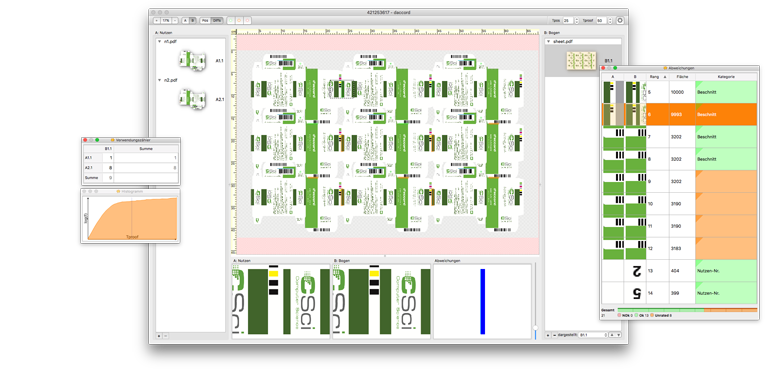 d'accord shows you quickly and safely all differences in graphics and text - as a contrast of the two PDFs and with highlighted deviations. This allows you to quickly verify post-process editing and to detect unintentional changes.
Applications of d'accord include packaging, folding cartons, blister cards, brochures and commercials.
d'accord is available as 64-bit version for Mac OS X and Windows. Both versions are based on the proven Adobe® PDF Library™. Business customers can request a free trial at http://www.csci.de/daccord/trial.