Request a free demo version
Do you want to receive a free demo version of PDiff Express? Just fill out and submit the contact form below. Or send us a brief e-mail to .
The demo version has the full functionality of PDiff Express and allows you to test PDiff Express interactively on the included demo PDFs. The demo is provided via download.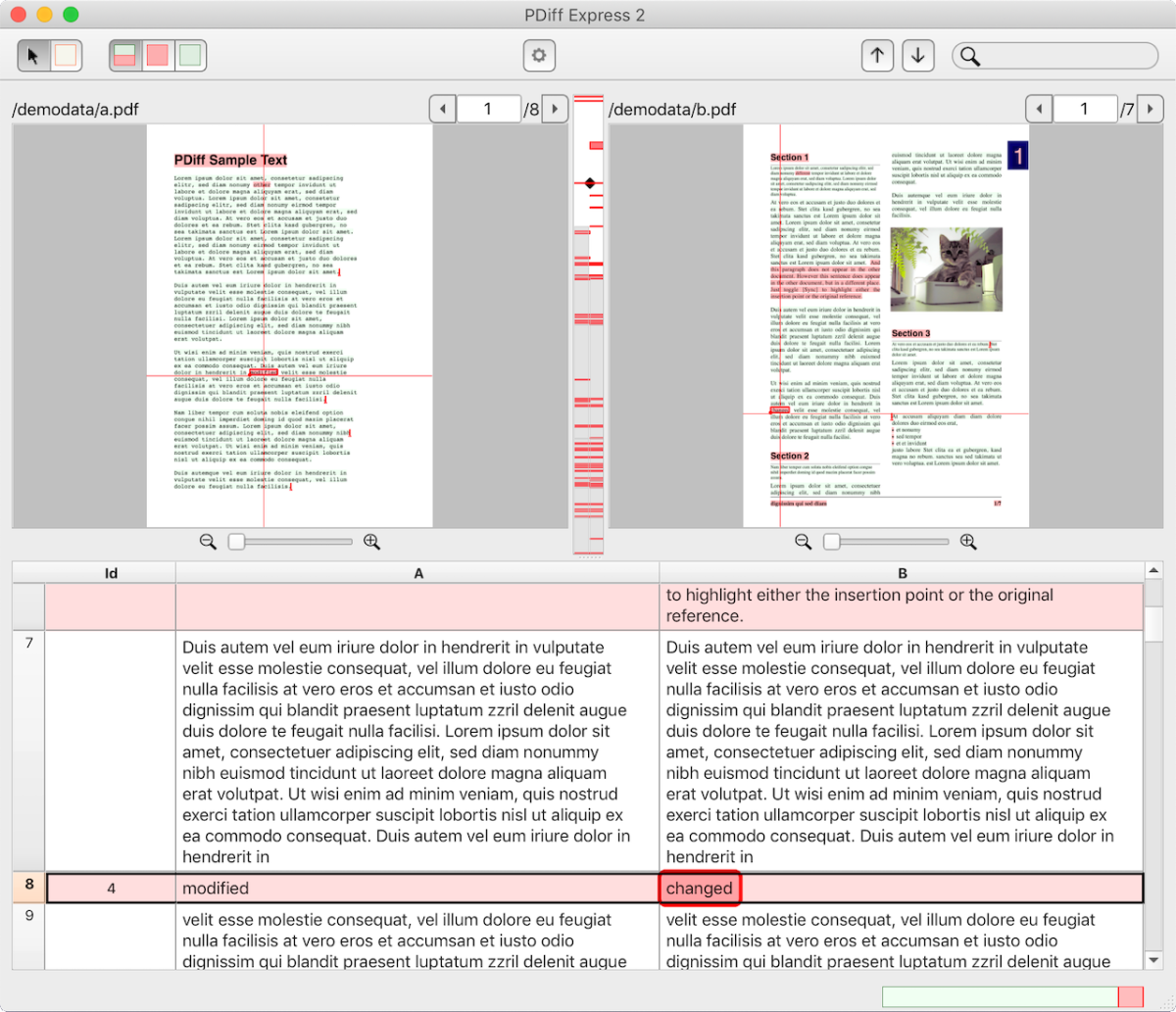 PDiff Express – Comparing texts has never been this easy.
Contact form
---
Questions & Answers
What happens at the end of the trial period?
The trial version is free and without obligation. That is, at the end of the trial period, the following happens: the software stops to function, nothing else. No automatic conversion to a paid full version or subscription. You do not need to cancel the trial version.
You would like to continue using the software after the test phase? Then contact us so that we can make you an offer for a full version according to your requirements.
What are the system requirements for the software?
To operate the PDiff Express trial version you will need:
A Mac with macOS 10.12.0 or later, 64-bit processor
At least 4 GB RAM (recommended)
When does the trial period start?
The trial period starts when you run the program for the first time and enter your licence key.
Will my documents be transferred over the internet?
No! The software works completely locally on your machine. Your documents will never be transferred over the internet.