PDiff Express for Windows released
PDiff Express for Windows has been released in the Microsoft Store. With PDiff Express, private customers can compare PDF files quickly and easily. PDiff Express is available under a freemium license, which can be extended by in-app purchases to obtain additional features.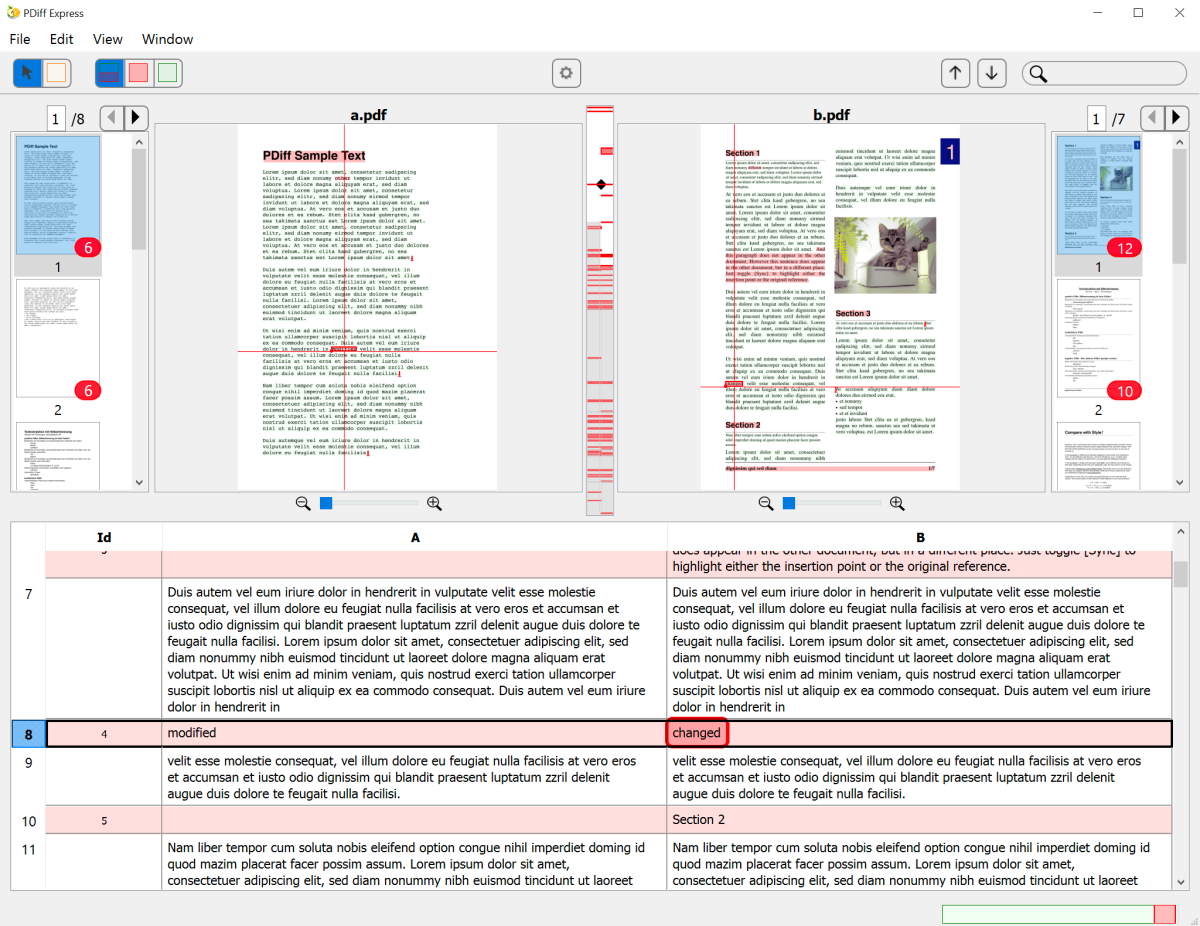 Freemium license model with in-app purchase
free version compares PDF files with up to 3 pages (max. 1000 words)
in-app purchase for unlimited PDF input
in-app purchase for comparison reports as annotated PDFs
Key features
fast and reliable PDF text comparison for multipage documents
highlighting of differences (changes, insertions, and deletions) in the PDF files
text synopsis display with synchronized text and highlighted differences
synchronized side-by-side display of two PDFs: see corresponding words in all displays by hovering with the mouse over the text
comparison handles layout changes (e.g. single vs. multi column), font, size and style changes, added hyphenation and different page breaks
spot light display to distinguish text from non-text areas
thumbnail widget of all differences for quick overview and navigation
navigable list of differences including differences per character (tool window)
GUI supports splitting separate windows to work in dual monitor environments
full text search function
easy-to-use interface for best user experience
full Unicode support for international scripts
PDiff Express uses the open source PDF technology PDFium, which is also used by Google Chrome and by Android to render PDFs.
For professional users who rely on the PDF technology of the Adobe® PDF Library™, we provide our company solutions PDiff Desktop, PDiff QA and PDiff Professional with extended functionality.