PDiff Express 2.3.2 released
PDiff Express 2.3.2 has been released in the Mac App Store. With this update, PDiff Express now also runs on the new macOS 11 Big Sur.
With PDiff Express, private customers can compare PDF files quickly and easily. PDiff Express is available under a freemium license, which can be extended by in-app purchases to obtain additional features.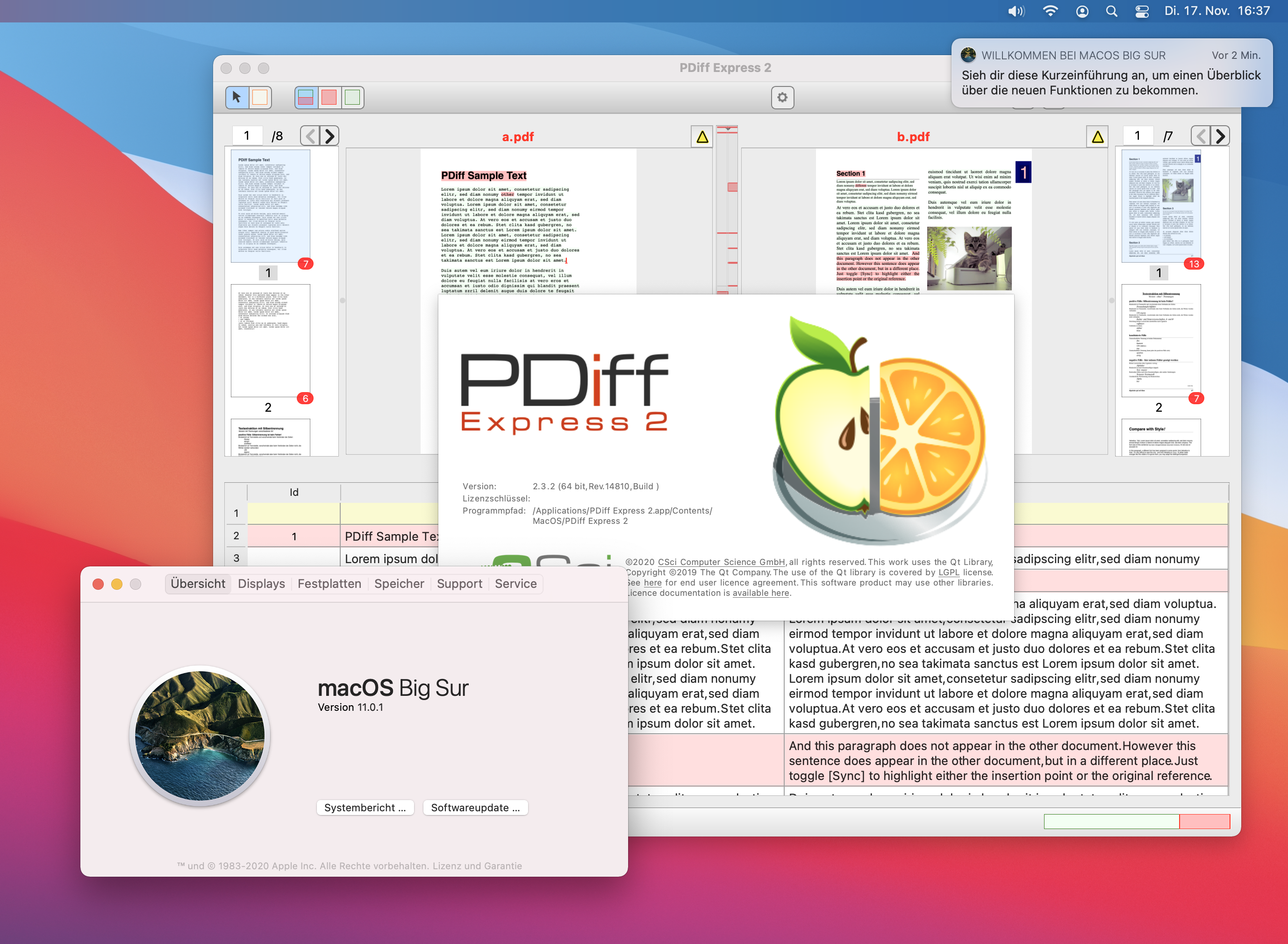 PDiff Express for Mac uses the built-in PDF technology of macOS. PDiff Express is also available for Windows in the Microsoft Store. The Windows version uses the open source PDF technology PDFium.
For professional users who rely on the PDF technology of the Adobe® PDF Library™, we provide our business solutions PDiff Desktop, PDiff QA and PDiff Professional with extended functionality.